LOGISTICS
Chargo Logistics is an in-house division of Chargo Fast Cargo. Our logistics team works closely with trusted, dedicated agents to take care of your freight, as we would. Years have been spent cultivating relationships and hand picking the right agent carriers and drivers for our team.
LTL & TRUCKLOAD SERVICES
Rail / Road / Expedite / Ocean / Air / Heated/Fresh/Frozen / Hazmat / Straight Trucks  / 53' Dry Vans / Reefers / Flatbeds / Stepdecks / Oversized Loads
Not only will you get the best possible rate and be sure your freight is in good hands you will have a team of professionals to reply quickly to your enquiries, take care of any special requests you may have and be there to offer solutions you may need in transporting your freight the most cost effective way and on time!
GET CHARGO LOGISTICS ON YOUR TEAM!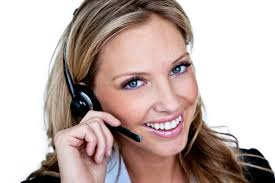 * We oversee the planning, management and execution of on-time shipments
* Provide pickup and delivery notifications
* Provide a proof of delivery upon completion
* Provide a copy of the bill of lading upon booking (upon request)
* Contact shippers & consignees for determination of specific needs and requirements
* Negotiate additional discounted rates based on volume
AIR FREIGHT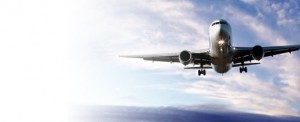 If you have time sensitive shipments and are unable to ship via ocean, then air freight is the right option for you. Air freight is an efficient means to ship nationally and internationally.
International Program – Covering the globe with over 800 destinations worldwide.
Trans-border Program – Shipments delivered 2nd/3rd day anywhere in Canada or USA
Special Cargo Handling including oversize, perishables, dangerous good, and more
Standard and expedited services
Airport to airport or door to door
OCEAN FREIGHT

Chargo Fast Cargo offers a reliable and cost effective way to get your freight shipped to and from countries worldwide. Chargo Logistics, a division of Chargo Fast Cargo now offers worldwide container shipping.
Canada * United States * North America * South America * China * Asia * Japan * Europe * Middle East *
Baltic * India * Pakistan * Australia * New Zealand * Russia * Africa & more!
• Door to Door
• Port to Port
• Port to Door
• LCL (Less than container load)
• FCL (Full container load) 20'/40'/40HC
• Inbound/outbound worldwide
• Containerization service (stuffing, loading, blocking, bracing)
• Storage, warehousing and distribution throughout Canada
TRUST CHARGO WITH ALL YOUR CARGO (905) 696-9898